Social care chatbots will change the way people find the care they need, explains John Boyle.
Providing social care software technologies that allow local authorities, service providers and the public to interact efficiently has long been a core interest for OCC. More than 70 local authorities now use OCC products to help them manage social care contracts and budgets, including identifying and selecting suitable services, as well as making payments to suppliers and collecting contributions from clients.
But the situation is evolving. "Over the past 6 years, social care policy changes have significantly altered the emphasis of our research," says Dr John Boyle, OCC's founder and Managing Director. "Increasingly, end-users – the public – are encouraged to choose and drive activity. The local authorities are responsible for monitoring and managing the situation, but we now need highly flexible and sophisticated systems to allow individual users to effectively put together the services and workflows they want."
While questions and tickboxes can go some way to pointing a user towards what they need, Boyle believes the future lies with what he calls the 'OCC Carebot' – a chatbot that pops up on screen and has a conversation with the user about the social care they're looking for. A chatbot is, of course, really a guided conversation based on rules and data in the computer. But if it is also able to learn from previous conversations and adapt its advice, then it's a form of artificial intelligence. That's what OCC's Products team is developing.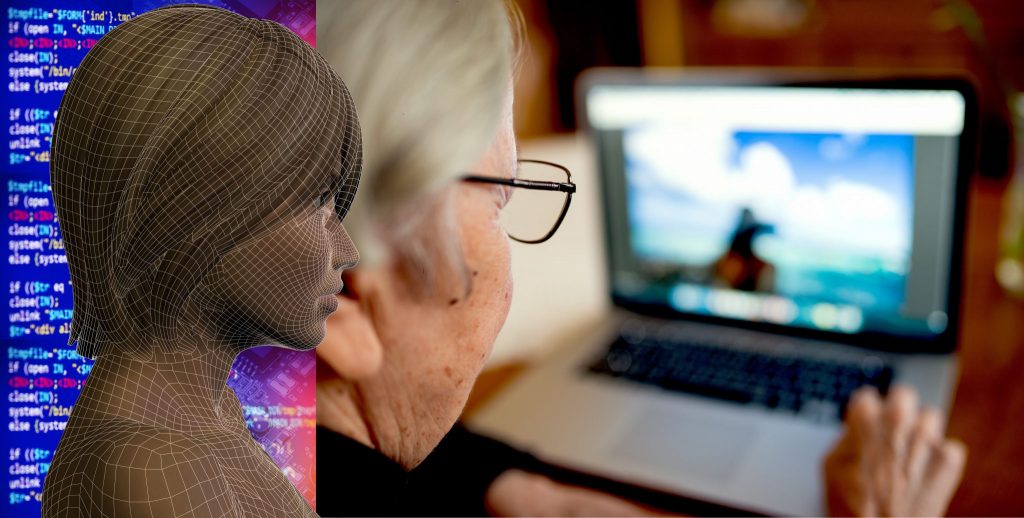 The task is not a simple one. Boyle gives a vivid example: "If I say to an experienced social worker, 'I'm looking for some care at home for my elderly Italian mother in Ealing,' identifying something suitable probably won't take long. But if I type that into a chatbot, it throws up all sorts of issues. The chatbot has to understand that 'care at home' means 'home care' and not a 'care home'. That requires quite a lot of clever linguistic analysis. An intelligent chatbot might also recognise that people who searched for this in the past found phrases like 'personal assistant' or 'care in the community' helpful, especially if the care is provided free by a local voluntary organisation, as that might be important. The chatbot also needs to understand that 'elderly' means adult not child, that 'mother' refers to a woman and that 'in Ealing' denotes the geographical location."
"Assuming the chatbot has parsed this sentence correctly, it can also ask questions to narrow down the advice it can provide and the services it can recommend. For example, it can establish whether the personal care needed includes bathing, dressing, cooking, gardening, taking medication, etc. Does the request imply help in a specific place – the bathroom or bedroom, say? Would a piece of equipment solve the problem? A sophisticated intelligent chatbot might ask whether my mother speaks English or only Italian. Or request her postcode to offer services available locally."
Virtual assistants such as Siri and Alexa and the Babylon healthcare app are already opening doors to new ways of getting the things or information we want. Boyle firmly believes that OCC can create a carebot that will vastly improve access to social care. "We already have lots of the actual data needed in our systems – we just need to bolt on this new type of user experience, where you can have a conversation about what you want," he says. "Many people who are accessing social services are frail, elderly or have learning difficulties. Too much choice can be confusing. We want to create a system available round the clock, where there's no hanging on the line, pressing buttons or being told to call someone else, and where there is choice but with guidance and control. Clearly, there are complex issues to be addressed, but we are already testing a prototype and talking to our Products User Groups about how to take this forward."