About us
We are a lively, growing software company based in the centre of Oxford. Founded in 1989, we now employ over 100 people.
Our teams
We are a lively, growing software company based in the centre of Oxford. We have expanded from just 2 people in 1989 to over 100 today. Throughout, we have kept our interest in software that makes a useful contribution to society. We develop custom software in health, research and engineering, while our products are used to manage the delivery of social care. We will keep this emphasis in our culture as we continue to grow.
From idea to application
Our Innovation Delivery team transforms ideas or prototype software into commercial-quality applications. We excel when the product is technical and the requirements complex. We worked with the Department of Computer Science at Oxford University to build the Virtual Assay application – turning a scientific model into an off-the-shelf product. We take on the support and further development of complex products, building a close relationship to understand the requirements of long-term clients such as AbD Serotec.
Social care finance products
Our local government products are used by over 80 councils. We specialise in integrated social care finance solutions. Our products include MarketPlace, a powerful and intuitive search engine for social care services and information, integrated with NHS Choices, Ofsted, CQC and council case management and finance systems. ContrOCC is used by adults' and children's social care finance teams to manage contracts, make payments to providers and collect contributions from users.
Designing for the user
Our user experience design team works with our clients to get a deep understanding of their users' needs and match them with business and project goals. We achieve this by running user-centred activities throughout the project, from prototyping and usability testing to implementation of the interface design. See our design services.
Building for mobile devices
Our software for mobile devices emphasises usability and reliability. We can meet cross-platform requirements and support users working with unreliable connections. We built the mobile software that National Grid engineers use to survey industrial gas meters on the national network.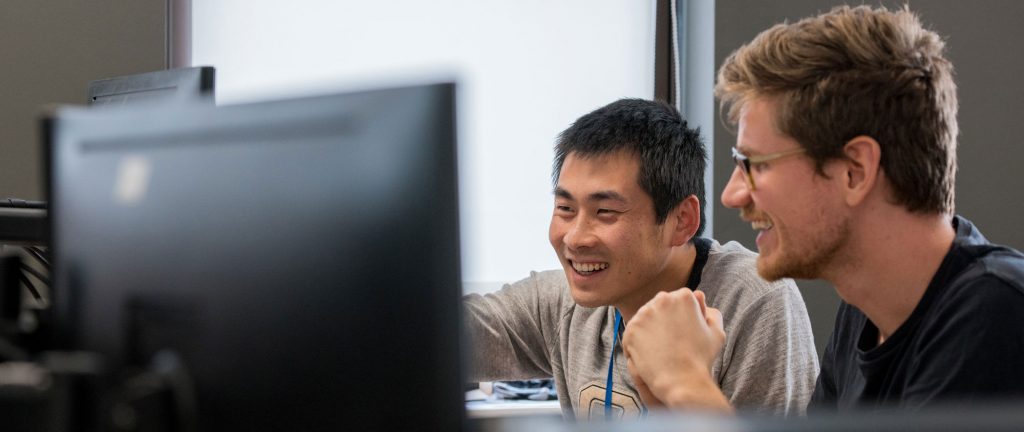 Careers at OCC
We're always looking for talented people to join us. Visit our Careers page to find your next job and how to apply.
We employ people who are technically strong and have good communication skills. We are informal but professional and we encourage a culture of teamwork. We like our employees to think for themselves, then solve problems together. We offer a package of benefits, including flexible hours, a personal training budget and a company pension. We support an apprenticeship programme which draws on the Microsoft apprenticeship programme as part of our Microsoft Gold Partner status.
OCC are proud to sponsor the above initiatives