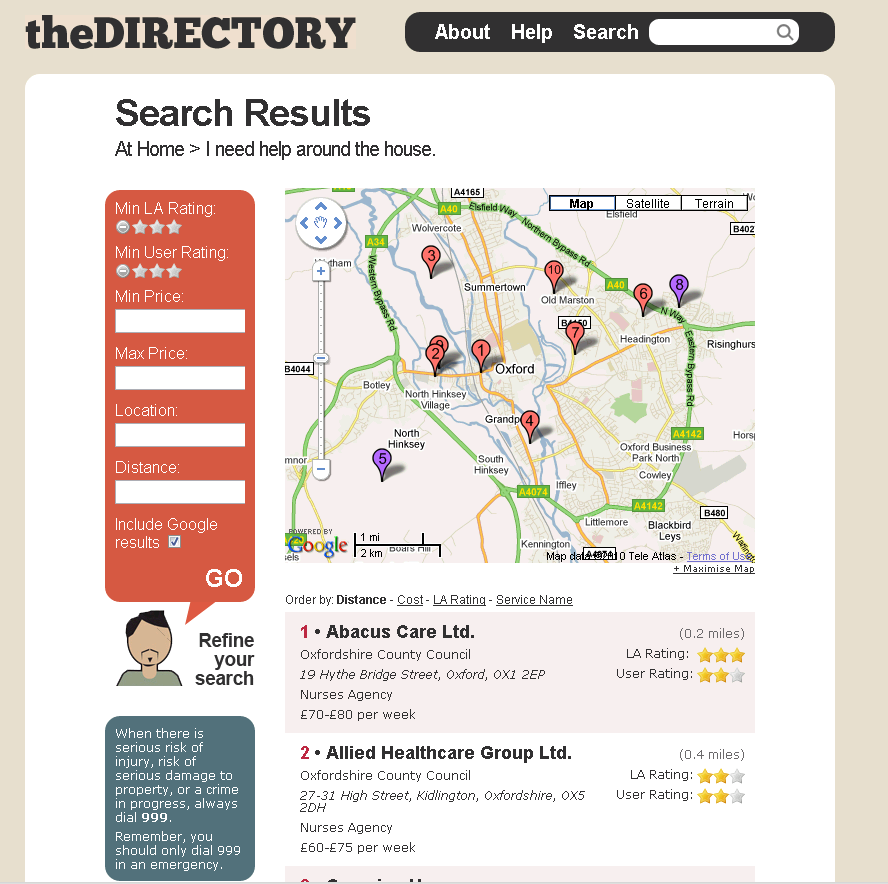 Over 50 Local Authorities have been using OCC's electronic market place solution for several years.  To support the Government's Individual Budgets programme, we have overhauled and extended our portal to become the OCC MarketPlace a comprehensive services directory for personalisation with information about trusted and safe services. 7 LAs have brought our new product and are already using it.
OCC MarketPlace helps people identify high quality, affordable services using the latest information direct from service providers & council IT systems.
Users can see at a glance:
– details of regional or national services with automatic links to Google maps
– star ratings for services
– LA quality assessment and feedback
At the heart of OCC MarketPlace is a powerful search engine that finds services quickly with a user-friendly interface. Users are able to view results by region and/or postcode with active links to maps. Results including feedback from users cover cost, quality, Local Authorities ratings and outcomes information where this is known.
Our solution has live integration with databases of our other products in use by LAs; OCC MarketPlace can be published on an LA website as a replacement or an enhancement of existing functionality.
Individual Budget Statements will link directly to OCC MarketPlace and will show:
– Resource Allocation
– Care Plan
– Client Charge details