On Tuesday 5th November, our Consultancy Projects Director Reynold Greenlaw participated with fellow CuPiD Consortium member Laura Rocchi from the University of Bologna in a one-day conference on eHealth and the Brain – ICT for Neuropsychiatric Health, organised by the European Commission.
Reynold gave a presentation about Telemedicine and eHealth, based on his experience in eHealth over the last 15 years, whilst Laura presented the CuPiD project and the state of our work.
Reynold argued that although outputs from EU projects have been innovative and involved plenty of technical achievement, challenges such as winning user acceptance and clinical credibility prove tougher than the technical ones. We have over-emphasised the technical aspects of innovation and under-emphasised the need to reach the end user.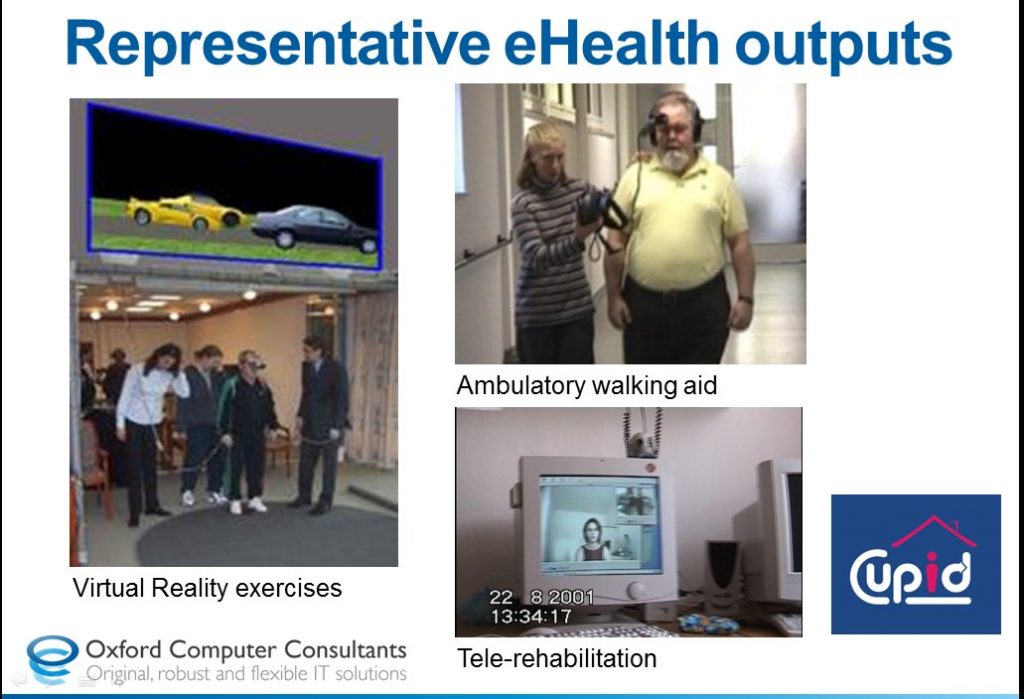 Reynold reiterated the three main obstacles to the adoption of telemedicine that were identified in the EC Staff Working Paper "Telemedicine for the benefit of patients, healthcare systems and society" (2009). These were:
1. Acceptance by users
Lack of confidence or awareness found in all user groups
Concerns about privacy
The maintenance of a beneficial doctor-patient relationship
Unclear mechanisms for reimbursement
2. Technical issues
Reliability
Interoperability
Usability
3. Legal clarity
The legal position is immature
The legal position differs for doctor-doctor and doctor-patient interactions
The legal position differs according to the service's country of origin
This agrees with OCC's experience since 1998. It's very hard to reach the end user but we must try. As technologists we can address blocks (1) and (2) to the adoption of telemedicine: lack of confidence, awareness of potential, concerns about privacy, reliability and interoperability.
In order to advance telemedicine:
We need to build simple, reliable systems users can understand
We need to put more effort into clinical validation with clinicians and patients
We can only win credibility with more articles in peer-reviewed journals
We must use standards for interoperability and connect to EHR systems
At the conference there were presentations from several similar projects. A good way to motivate project teams would be to set up a validation fund, controlled by clinicians and patients, who would spend it on a clinical trial for the project they select at the end as the most promising. The suggestion was noted by the European Commission.