The digital environment gives businesses the opportunity to share data and content. By delivering the right information across a range of needs, it allows individuals and groups to work smarter and upskill for the benefit of increased productivity and personal achievement. Through the accurate consolidation of data, large data sets offer data mining, modelling and AI enabling expert knowledge and learning to be distributed more widely into the workplace. Through secure, reliable and timely access across all digital platforms, the digital environment will enable an efficient continuity of working.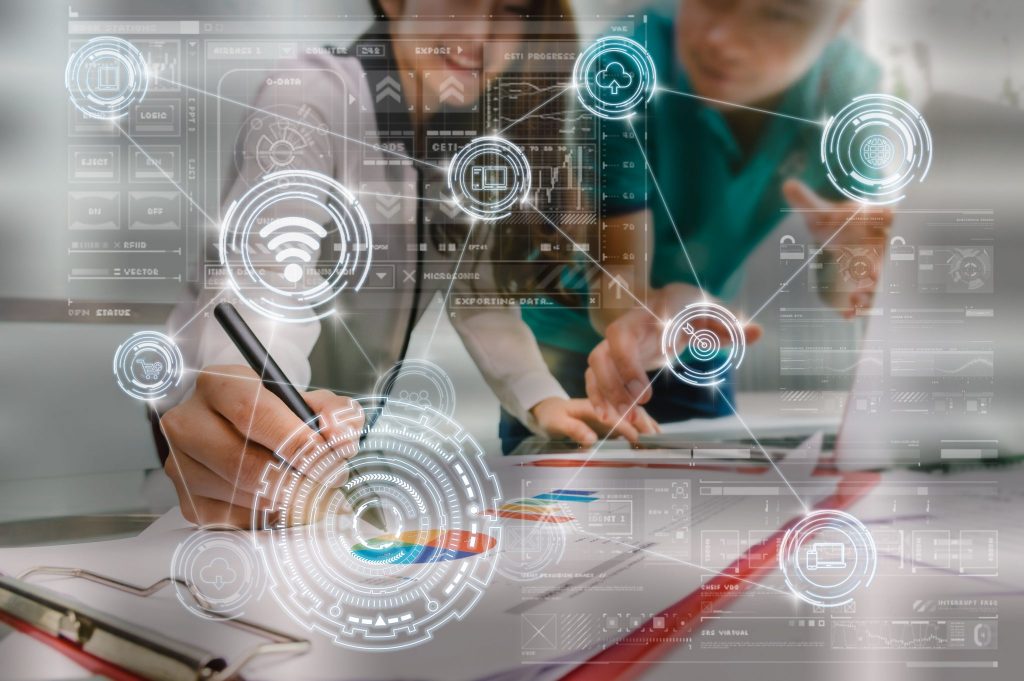 Infrastructure, networks and communications need to ensure that the digital environment is always usable, reliable, accessible and secure. To make the best-informed decisions the data should be relevant, accurate, consistent and well-presented. Organisations and users need to accept change and re-think domain boundaries, becoming outcomes focussed whilst ensuring due process.
OCC have been taking advantage of digital environment technologies for the benefit of our clients and society for over 25 years. Our software design services combine analysts, UX designers, software engineers, data and database experts, support and systems professionals to deliver and maintain software for all digital platforms. Our custom software group provide bespoke solutions to all business sectors but have expertise in working with engineers, health professionals and researchers; creating and evolving solutions from ideas and concept software or re-engineering existing systems for today's digital environment and user expectations. Our products group supply and support a social care finance system which includes number crunching back office solutions linked to smart front-line applications. The implementation of our products has given us key skills in data cleaning, consolidation, and migration, sharing information across systems and the ability to successfully rollout and support complex solutions.