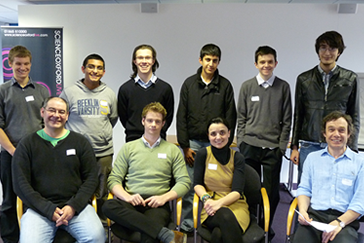 The Science Oxford Apprentice is an annual enterprise competition for 16-19 year old students in Oxfordshire and Buckinghamshire. The Competition aims to encourage young people to develop their skills by giving them the chance to interact with local science and technology companies.
This year OCC is supporting Science Oxford Apprentice which sees students competing in a series of business-themed challenges for a cash prize of £475 and a two week work placement at OCC.
Round 2 is currently underway. Six contestants are battling for a place in the final by competing for votes with websites that they have created and are promoting. Each website outlines a different local company's successful technology. They have until voting closes on Friday to earn as many votes as they can for their site.
Have a look at the sites and vote for your favourite at Science Oxford.