National Grid will be showcasing three of their OCC-partnered projects at the Low Carbon Networks & Innovation Conference (LCNI) in Aberdeen, 20-22 October 2014. The conference is a platform for gas and electricity network operators to showcase projects sponsored under their NIA and NIC innovation schemes.
The OCC-partnered projects are:
Ramp Rate Study System: an interface to a numerical modelling tool that allows engineers to study the effects of a sudden change in gas pressure ("ramping") on the network.
Standards Map: allows engineers to see and navigate the thousands of dependencies between National Grid's technical standards documents.
Network Investment Storyboard: an offline GIS tool which allows the presentation and exploration of different investment options in a clear and consistent manner.
At this event, National Grid Gas Transmission will be presenting key innovation projects from their NIA portfolio on the exhibition floor with guest speakers presenting at several breakout sessions. National Grid are taking this opportunity to promote their valuable project collaboration and partnerships (OCC being one) that consistently contribute to the successful delivery of their innovation portfolio. James Whiteford of National Grid will be the guest speaker on Day 2 of LCNI and will present the Network Investment Storyboard. A video of the tool is available on request.
The Standards Map features in the annual summary of Network Innovation Allowance, on page 10. This tool shows the complex dependency network between the standards National Grid have to maintain.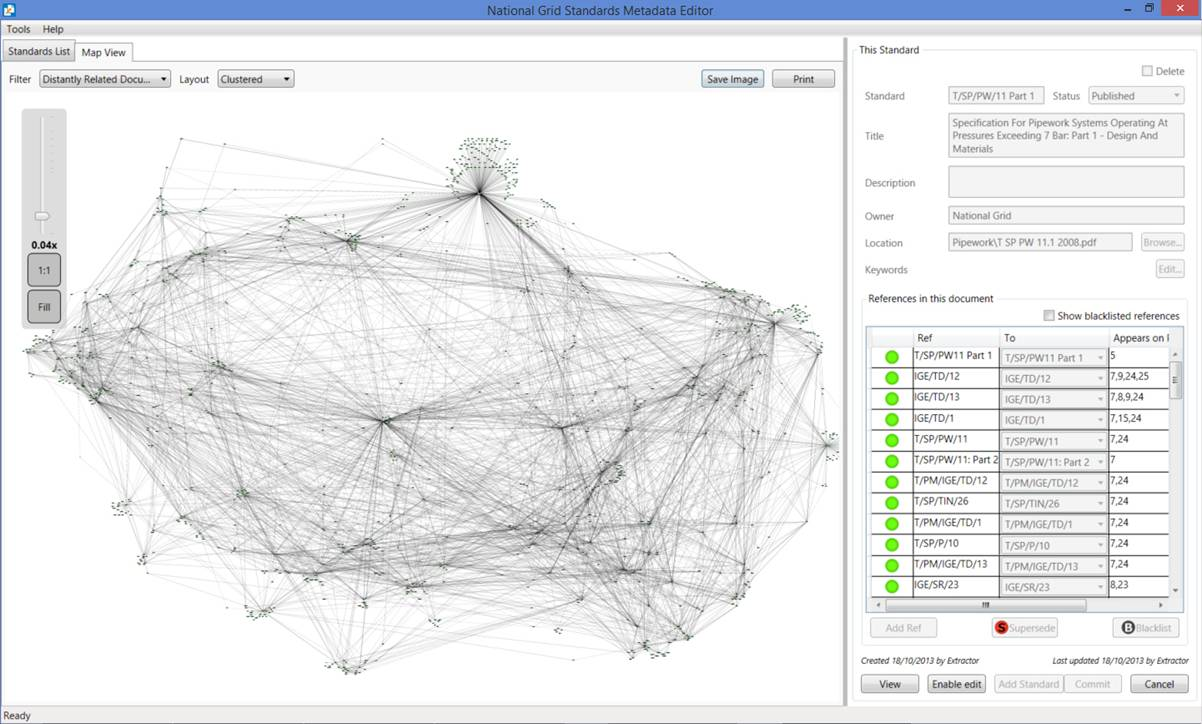 Innovation at National Grid
National Grid is actively involved in supporting innovation projects via its NIA funding mechanism. You can also read a summary of the Gas Transmission project portfolio. You're welcome to visit the National Grid exhibition stand at the LCNI conference where OCC's projects will be amongst the highlighted works.