At OCC we understand the challenges involved in grappling with a huge amount of data. Harnessing your data in a meaningful way can unlock many efficiencies for your business. OCC can help you to better manage your data and drive powerful insights.
Data Services
Data warehousing
Data visualisation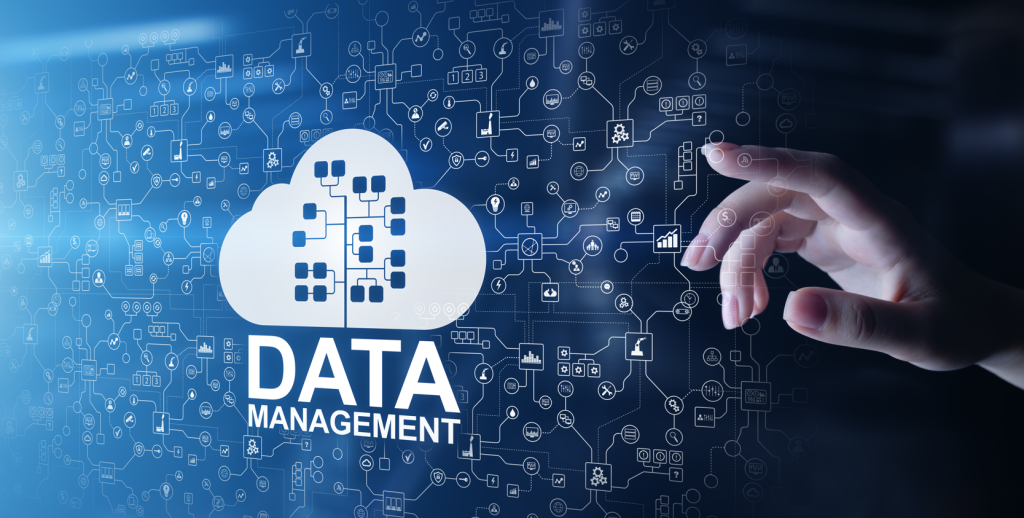 Data Warehousing
OCC have experience in working with complex datasets.
What we offer:
Enabling users to query the datasets and generate value from existing data sources.
Cleaning, validating and curating large and complex datasets.
Building or expanding large data warehouses.
Creating pseudonymised or anonymised data products.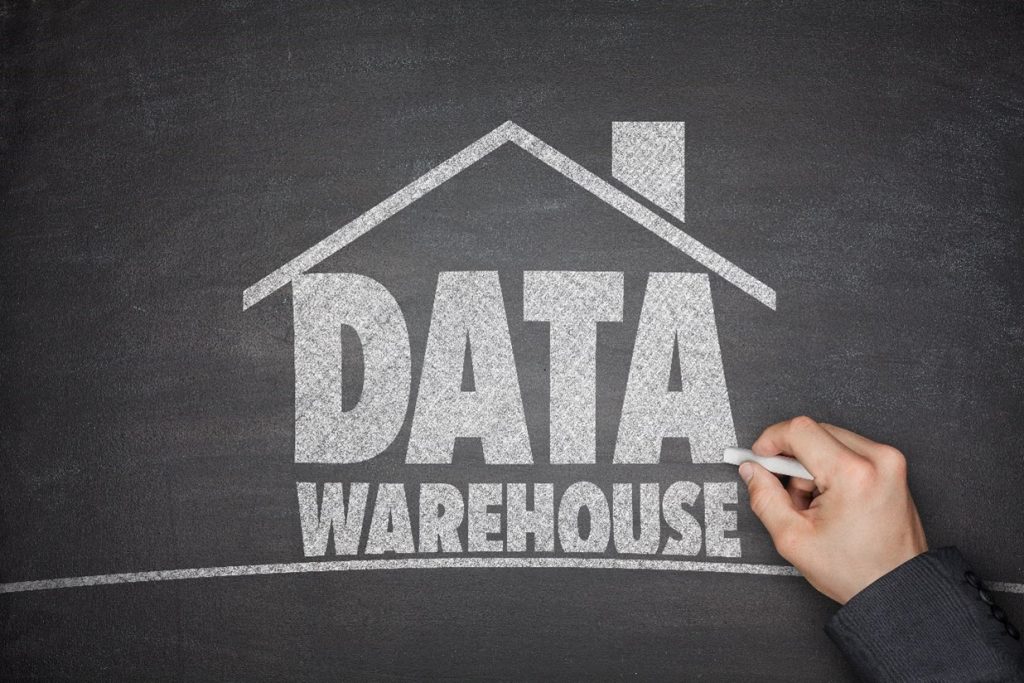 Case Study: Sport England
OCC built the Active Lives website, which showcases Sport England's sports participation survey data.
Each survey dataset contains around 180,000-200,000 individualised responses, and the website can return tens of millions of results. Each iteration of Active Lives has leveraged the most up-to-date technologies to ensure that the public, who query the datasets via the website, extract the most value from them. Read more here.
Pipeline Process
Our comprehensive pipeline process ensures that a warehouse is set up efficiently.
Our in-depth data warehouse discovery stage and our ability to ingest complex data sources can help you manage even the most complex datasets.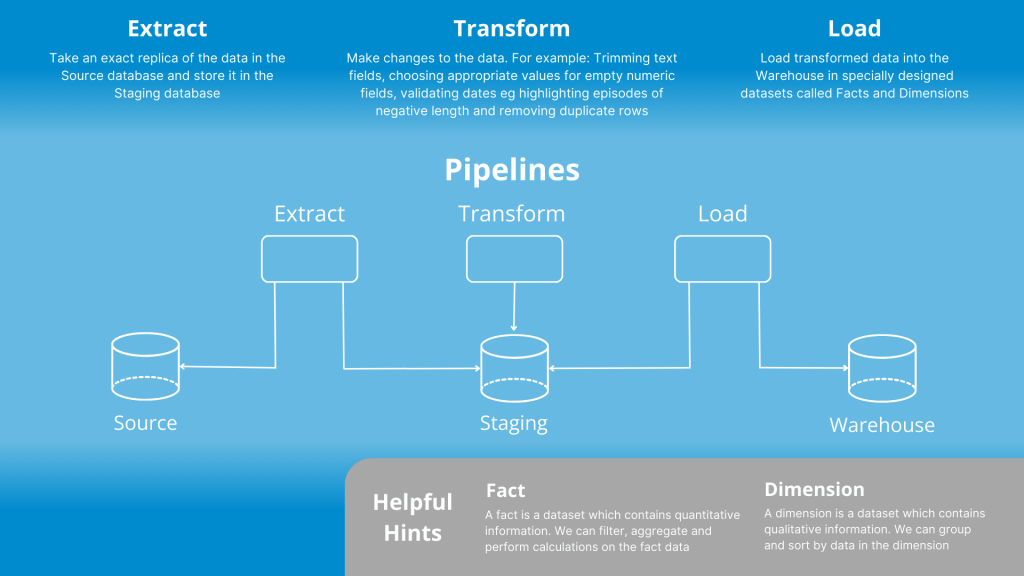 Metadata Management
OCC are also able to assist with metadata management, providing crucial contextual information about stored data, such as the collection method, or the data source.
Having a system to correctly label and store data means that data will also be more transferable and valuable in the future.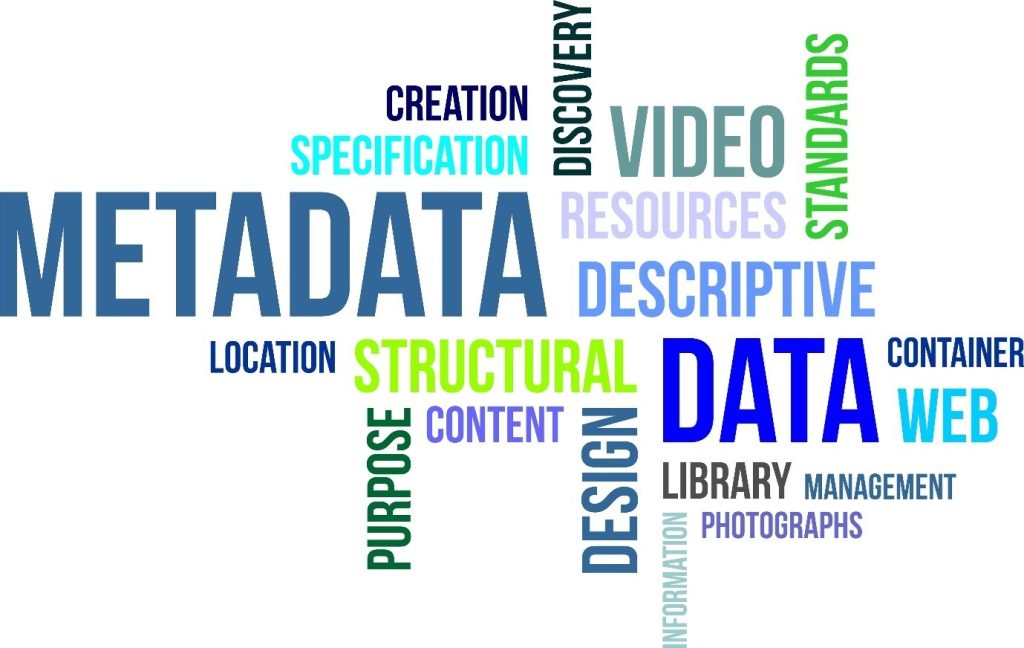 Mauro Data Mapper: Metadata Case Study
OCC collaborated with the Clinical Informatics Group at the University of Oxford's Big Data Institute (BDI) to create a platform for bespoke metadata catalogues. Read more here.
Data visualisation:
Businesses nowadays are battling with the challenge of generating and storing vast amounts of data.
Data is meaningless without an efficient method to process and analyse and results produced. Business intelligence is key to gaining insights from datasets and representing this is in a way which is useful to users.
OCC has a wide range of technical expertise and experience relevant to business intelligence. Our team also includes Microsoft Power BI certified professionals with extensive knowledge and experience. You can read more about our experience with data visualisation in the case studies below.
ContrOCC Insights: Case Study
Our social care product ContrOCC Insights is built on Microsoft Power BI which enables a huge variety of report styles ranging from simple lists to maps and dashboards.  It offers a high level of interaction with reports, automated distribution, simple sharing of reports between colleagues, built in analytics and strong, flexible security. You can read more about ContrOCC insights here.
Energy Systems Catapult: Case Study
OCC was commissioned by Energy Systems Catapult to identify and develop a solution to improve how the results from their Home Energy Dynamics (HED) toolkit are displayed.
The Catapult required a new, efficient way of visualising and interpreting energy usage system data around the home. The goal was to replace a manual in-house data reporting system which involved maintaining spreadsheets.
Our work involved:
converting ESCs spreadsheets to a dynamic dashboard
developing a data warehouse working with the Catapult to create an HED Dashboard in Power BI which would automatically refresh from a range of datasets in the warehouse.
OCC analysed the Catapult's data and consulted with their Data Analysts to ensure that the solution could be scaled to manage future data efficiently. The dashboard parameters were set up to be modifiable if their reporting requirements changed.
You can learn more about our work with ESC here.
Poseidon: Case Study
Our work with Poseidon involved visualising results from large geospatial datasets and producing extremely complex dashboard-based visualisations. This project involved extending the user interface to include new chart types and new methods of data visualisation. Our work on this project also involved us designing a new data structure for the model, to better enable visualisation of outputs.  To find out more about our work with Poseidon please click here.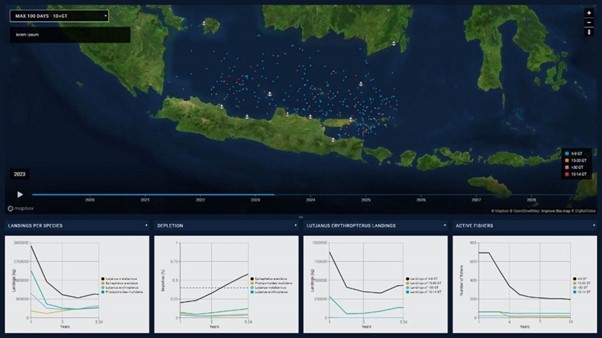 Oxfordshire Mobility Model: Case Study
We are leading a consortium of 5 SMEs and a Local Authority to build a strategic transport modelling system using agent-based modelling to predict the flow of traffic over predicted and proposed real-world roads and junctions in Oxfordshire.
The overall architecture comprises a group of systems, which we are integrating to form a data processing pipeline. The pipeline incorporates data concerning user preferences and scenarios, real-world infrastructure and traffic, and modelling outputs. Data and metadata is taken from an external source and translated a common internal format. The result is a map-based interactive visualisation of that data – allowing users to explore, control the appearance of, and drill down into that data. Click here to read more about our work on the OMM.
Find out more
If you are interested in speaking to a member of our team about how we can help your business, then please get in touch at: info@oxfordcc.co.uk