Engineering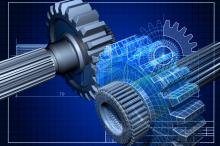 We have designed and developed software for a range of interesting and challenging engineering projects with complex and very different requirements. OCC is experienced in software for industry control and data visualization tools for the engineering industry and as a result of this clients in engineering have chosen us for their projects. Our team of highly skilled consultants with backgrounds in engineering, mathematics and science can apply their knowledge to the development of software for the engineering industry.
Clients include the Signal Group, EM Motorsports and National Grid. We have also led a consortium which includes engineers, and partnered with engineering companies, in the development of an assistive aid for people with Parkinson's disease.
We have developed analytical software where precision is essential, data visualization tools for engineering requirements and employed mathematical modeling for analyzing temperatures to calculate cut off points and raise alarms.
Speak to our consultants
Tel: +44 (0)1865 305200