Electronics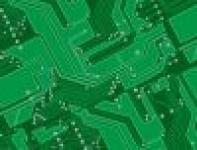 We have designed and developed a myriad of IT solutions for clients in the electronics sector. Our bespoke software designs include precision analysis, automated reporting systems, handling massive sets of numerical data, control of robots in quality control, data systems for within railway switch points, modifying touchpad technology, home-monitoring system.
From the bespoke software developed by OCC our clients enjoy improved efficiency in their operations which turns into necessary cost savings.
OCC is able to provide these bespoke software solutions to the electronics sector because of the engineering and scientific backgrounds of our highly qualified and highly skilled IT consultants.
Clients in the electronics sector for whom we have designed and developed bespoke systems include Envirowise, Siemens, Samsung, Canon Europe.
Speak to our consultants
Tel: +44 (0)1865 305200