Sport England Interactive Web-based Tool
Helps sports bodies plan investments more effectively

Uses GIS to identify trends and generates downloadable charts, table and maps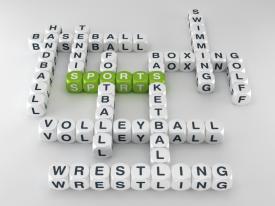 Sport England selected OCC to develop an interactive web-based tool to help those delivering sport better understand their markets to inform investment and delivery of sports services and facilities. The Sport England project involved the development of a Geographical Information System (GIS) that shows the profile of people living in different parts of the UK.
Market Segmentation Data
Sport England (formerly the English Sports Council) is a non-departmental public body answerable to the Department of Culture, Media and Sport. They are funded by a combination of central government and National Lottery funding. Sport England's focus is community sport and in 2010 they undertook a large project to refresh the sports market segments data which is a profile of the different types of sports users in England. This produced a large dataset they refer to as their Market Segmentation Data. Whilst refreshing this data Sport England decided to make it publicly available on the Internet for free.
Use of Collected Data
OCC used Sport England's refreshed market segmentation data to produce the sports market segmentation web tool, which enables users to analyse the general population and their characteristics at different social and geographic levels. It makes it possible for users to find out the type of people who live in particular areas and their sporting habits, lifestyle choices and marketing preferences. The data is available at a range of geographical areas, from individual postcodes, output areas, local authorities or regions.
One important user is Local Authorities who use this data to plan their investment into local sporting facilities. On a smaller scale, another example of a user is someone who owns a private sports centre who is considering investing in tennis coaching facilities, and can use this tool to find out if there is a large enough number of people in the local area interested in tennis and in using such facilities. Clubs and sports bodies can also use the segmentation data to look at the catchment area of their clubs, to inform marketing or develop programmes to better suit their current and potential customers.
Displaying and Downloading Results
The website presents the results in the form of downloadable maps, charts and tables and shades and overlays the market segmentation data on to Ordnance Survey maps. The feedback for this tool from end users has been extremely encouraging as the tool is so intuitive and provides valuable insight at very local areas, making it relevant to national partners, local authorities and those working with clubs and communities.

Speak to our consultants
Tel: +44 (0)1865 305200