Rail Safety Management System
R educes maintenance costs by optimizing maintenance plans

Identifies trends and key data points with a rich array of graphs
OCC's challenge was to develop a reporting system that would generate management reports from the data contained on AMEC's two existing maintenance planning and scheduling databases. These reports would allow AMEC to monitor maintenance closely, provide clarity of layout without compromising on essential detail and be presented in a format suitable for submission to Railtrack.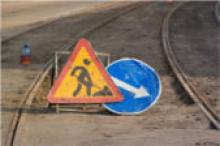 Formerly an infrastructure maintenance unit, AMEC Rail was born out of the privatisation of British Rail. AMEC holds several RT1A-type contracts with the railway infrastructure owner, Railtrack, to carry out maintenance and safety checks on Railtrack's behalf.
AMEC is contractually obliged not only to carry out maintenance work and safety checks but also to provide Railtrack with regular, detailed reports that demonstrate they have done so.
OCC's challenge:
develop software to analyse and report information contained on AMEC's two existing maintenance planning and scheduling databases.
create automated reporting so that AMEC could closely monitor maintenance, ie reports showing all essential data in logical formats suitable for submission to Railtrack.
The result from OCC:
OCC created the TRAX reporting tool, developed in Microsoft Access.
TRAX imports live data from AMEC's databases and converts it into report formats detailing both work planned and carried out
TRAX can be installed as either multi- or single-area versions and offers multiple, flexible report options.
TRAX's outputs can be compared easily with original, pre-processed data, thereby providing back-up support in case of queries.
These reports improve the quality of data in AMEC's databases because they feed maintenance work plans directly back to the engineers who input data and now have a clearer, unequivocal source of data to work with.
TRAX is easy to use, thanks to its familiar Windows interface and the fact that data entry is limited to the maintenance of lookup tables.
Speak to our consultants
Tel: +44 (0)1865 305200