OLAP Hypercubes for Profit Modelling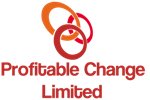 Improves data mining and analysis of business metrics by organising data in multi-dimensional grids
Delivers efficiencies through robust, fast and reliable server-based technology
Profitable Change wanted to improve the way food manufacturers negotiated on prices and deals with retailers. The old spreadsheet-based process of data analysis was laborious, error-prone and poor for profit modelling. The solution, developed by OCC and using OLAP hypercube technology, allows businesses to run sophisticated "what-if" profit modelling scenarios.
Data-mining for precision
Food manufacturers handle dozens of metrics: sales figures, prices, promotions, product placement deals and complex calculations carried out on these figures.
Profitable Change conceived a solution that offers far greater precision in calculating the deals and prices that could be offered to food retailers. To build the application, they used OCC, with their reputation in SQL Server technology and data migration.
SQL Server Analysis Services (SSAS) builds online analytical processing (OLAP) tools. This lets users interrogate data that is organised in intersecting multi-dimensions. With traditional spreadsheets, data is viewed in a flat two-dimensional relationship, such as sales figures against price. With OLAP, data is organised in "hypercubes", the meeting points of limitless related metrics (the cost, say, of a central aisle placement within stores in a specific geographical region in the run-up to Christmas.)
OLAP is ideal for data-mining and profit modelling. It analyses patterns in data, generates projections based on altering individual hypercubes and can even help predict future behaviour patterns.
Robust, efficient, reliable solution
With OLAP, all data exists on a server and any calculations take place on that server. The risk of a system crashing, with data either lost or corrupted, is minimal. And, with only tiny chunks of information moving between client and server, OLAP is fast.
For the front-end, OCC have created an intuitive, online interface that allows users to access the tool remotely. Its look and feel is similar to most desktop applications and it can be used with only limited training.
OCC migrates critical data
OCC deploy to food manufacturers to install both the back and front-ends of the application. OCC provide training to Profitable Change's clients. They also manage the critical migration of a manufacturer's existing data onto the new system. Companies have their own existing methods of data storage and OCC's expertise in data migration ensured the navigation process was completed smoothly and error-free.
Speak to our consultants
Tel: +44 (0)1865 305200