Business Intelligence for Marketing Teams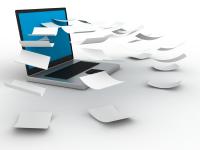 Reduces administrative costs of managing marketing campaigns by using data analysis tools.
Improves efficiency of marketing activities by tracking campaign results against expenditure
OCC's solution for the Royal Mail focused on the development of a national tactical marketing database.
Purpose of the database
The purpose of the database is to hold and integrate centrally all information relating to the Royal Mail's marketing activities, including:
new product development
public relations
advertising
exhibitions
conferences
point-of-sale
research
internal communications
Database design improves marketing activities
The database has a clear and easy-to-use interface which allows the user to view the data and results of the queries and reports.
Each record in the database represents an aspect of marketing activity:
a description of the activity itself
the main groups to which the activity is relevant
the market group to which the activity belongs
the date of the activity
its scheduled start and duration
its budget
Speak to our consultants
Tel: +44 (0)1865 305200